Welcome to David and Dad's Virtual Cafe
Just like having a David and Dad's Cafe in the lobby of your building
The Virtual Cafe program is designed to be quick an easy. Simply order online and then pick it up at the designated spot in your building. When you click the order button you will be directed to our online ordeing system - select your location and place your order (detailed instructions below). If you need help or have any questions please call - 410 547 0550 x0
New Ordering Instructions:
Step 1 Click the "Order Now" button ( or select "Order Online" on the home page) then look for the box labeled "Choose a menu" and drop down and select "Virtual Cafe"
Step 2 Choose your location - it will be added to your cart.
* Please note the order time deadline and the drop off time window - they are different for each location.
NOTE: Please ignore the automatic message that your order will be ready for pickup at David and Dad's Cafe. This does not apply for Virtual Cafe orders - your order will be DELIVERED to your location as usual.
Step 3 Go back to the "choose a menu" box - select "Lunch" and place your order (you must order from the lunch menu for the virtual cafe)
Step 4 Pick up your order in the usual spot and enjoy your lunch! Thank you very much for your business!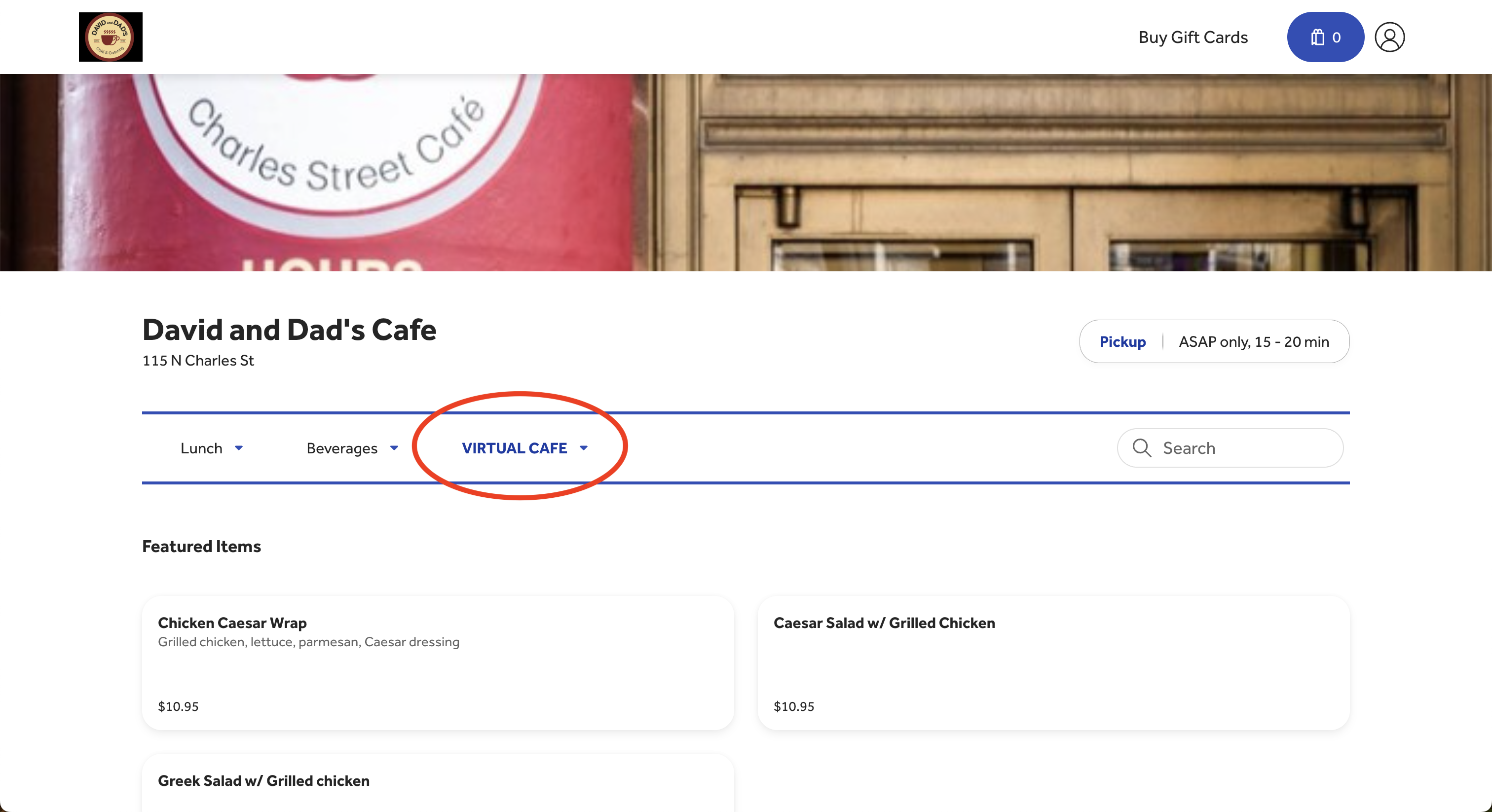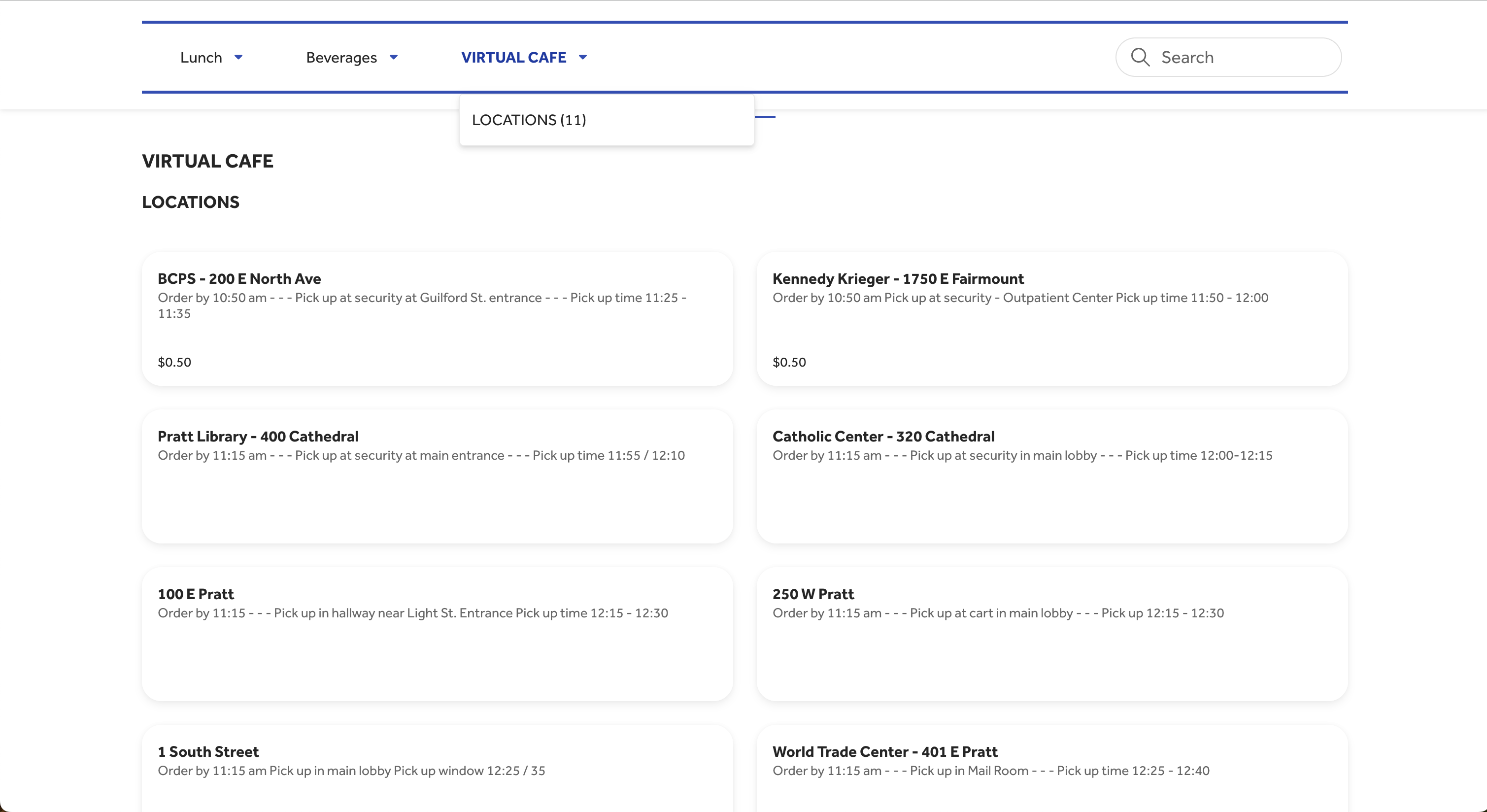 Virtual Cafe Locations
120 E. Baltimore
Kennedy Krieger - 1750 E. Fairmount
Catholic Center - 320 Cathedral Street
Pratt Central Library - 400 Cathedral Street
BCPS Headquarters - 200 E North Ave
100 E. Pratt Street
250 W Pratt Street
World Trade Center 401 E Pratt Street